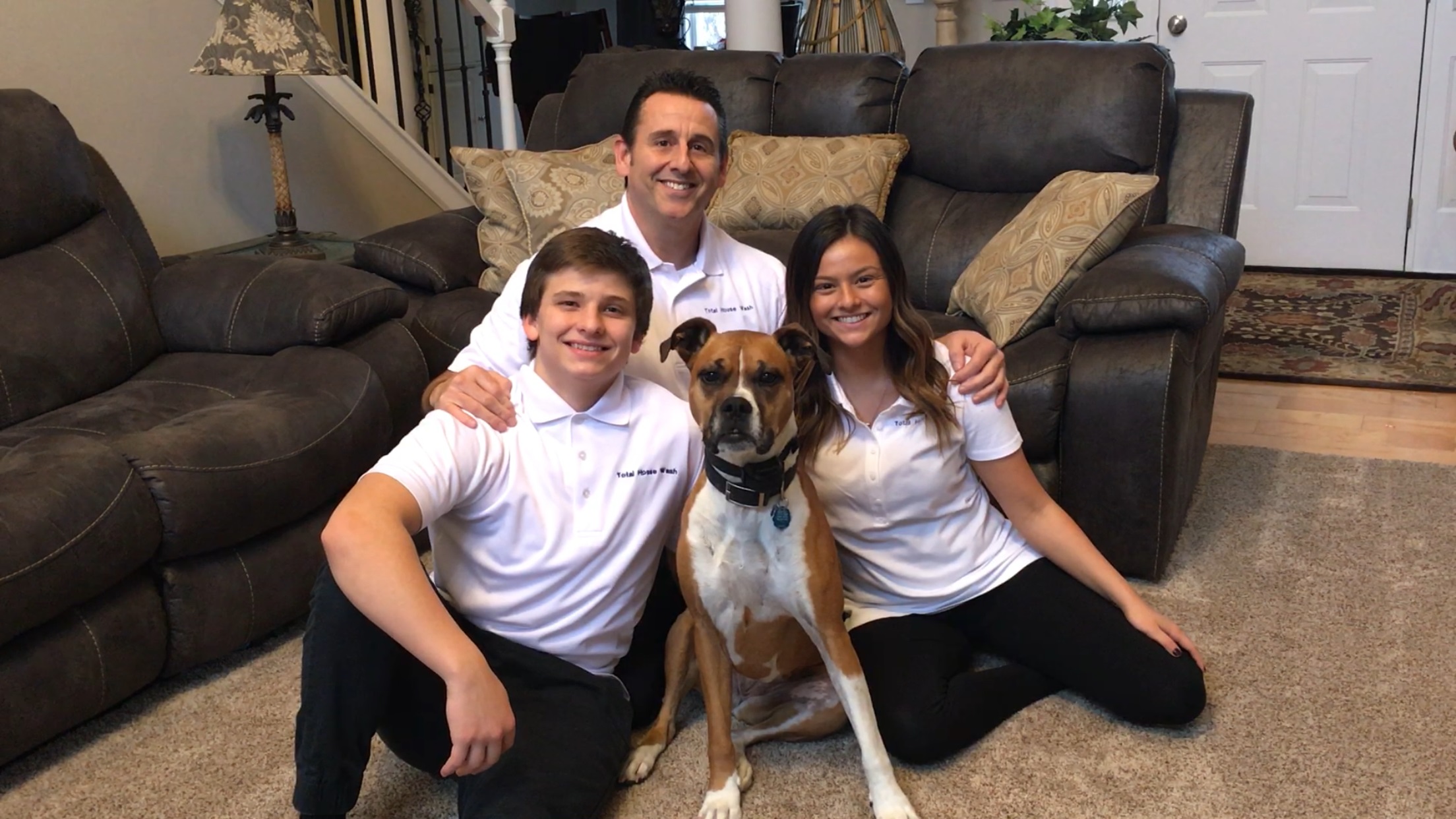 Family Friendly and Pet Safe Approach
We use non-Toxic and environmentally friendly surfactants and enzymes to clean your carpets and to remove pet urine.
We treat your home like ours and take great care in cleaning your carpets. Carpets are walked on, sat on and when playing with pets and the kids, get rolled around on. You can rest assured that we do not use with any harmful chemicals to clean your carpets so you can get back to enjoying life with no worries about any family health issues.
Pricing
Our pricing is simple, we offer 2 packages, a $79 standard package and a $110 upgrade package. With either of these packages you can add $20 to have us also clean the dirty carpet edges and apply deodorizer.
Our pricing MAY appear higher than some other carpet cleaners but we do NOT bait and switch. We urge our customers to understand the final price before selecting the lowest priced company. Our per room pricing is based on a 250 sq. ft area and you will not have any additional charges such as spot treatment, pre-vacuuming or environmental water discharge fees, etc.
$79 Standard Package
Pre-Vacuuming
Pre-Spot Treatment
Steam Wand Clean
The manual scrub wand has been around for nearly 50 years and is the standard go to device for carpet cleaning. All carpet cleaners use the trusted steam cleaning wand to steam and extract dirt from carpets. This is our Basic package.
$110 Upgrade Package
Rotary Steam Clean & Urine Treatment
includes:
Pre-Vacuuming
Pre-Spot Treatment
Pet Urine Treatment
Rotary Steam Clean
This package removes the pet urine odors and uses the rotary clean method. Newer technology yields better results, we use the Rotovac 360i to get a better, deeper clean than what is possible with a wand. Using a rotary spinning action, the Rotovac 360i makes hundreds of passes using steam and extraction simultaneously, resulting in superior dirt extraction. Here are several videos of the Rotovac 360i in action: Rotovac360i Videos
$20 PLUS offering
Dirty Carpet Edge & Deodorizer
Not every home has the dirty carpet edges but if yours does, we can get rid of them! These black or dull lines between your carpet and baseboard are caused by poor air circulation of your AC and heating system and is called filtration soiling.
You can add the PLUS offering to the Standard or the Upgrade package and we will manually go around all the carpet edges to ensure they come clean with the rest of your carpets and add deodorizer to the carpet as well in a variety of scents that you select.
Be our customer
Email or call us for more information and a free quote. Please include your address, phone number and how many rooms you would like cleaned. If you would like, we'll come out and give you a free detailed quote.
email: sales@totalhousewash.com
phone: (513) 461-2100
We are currently serving the Lebanon, Morrow, Maineville, Monroe, Springboro, Waynesville, Middletown, Franklin and West Chester areas.